Landlords Guide
Our lettings team, headed up by Richard Heath has earned a well-deserved reputation for providing a thorough, reliable and professional service. Our promotion of properties to let is unrivalled and covers the whole of our network of offices. Our team of over twenty lettings' professionals are dedicated to providing you with a thorough reliable service that includes finding the most suitable tenant in the shortest time.
The strong values of excellent customer service and attention to detail, combined with the latest technology means barbers provide its landlords with an unapparelled service.
Great communication from your agent is crucial, our staff are here to guide landlords through the full letting and management process.
What sets us apart from our competitors?
A TRUE MARK OF PROFESSIONALISM
ARLA Propertymark is the lettings industry's regulatory body and its members must comply with a code of practice, all our lettings' staff are ARLA Propertymark qualified or working towards an ARLA qualification, giving you the peace of mind that you and your property are in the care of an expert. Our staff are some of the best property people in the industry locally and the size of our business inspires confidence, our presence in the lettings market attracts quality tenants looking for a high level of service. Our integrated network of offices gives us the marketing edge over our competitors.
As members of The Guild of Property Professionals we have been selected based on our dedication and expertise in the local property market. As members we operate to a standard far higher than the law dictates.
EXPERT APPRAISAL AND VALUATION
When we value your property to let we will give you a realistic price backed up by evidence using our unbeatable local knowledge and understanding of the ever changing rental market. We will advise you on the best way to present your property, ensuring you are fully compliant with the regulations whether you are looking to let your own property out or invest in a buy to let. Our staff have lived and worked in the area for years giving us the edge with our local knowledge of people and property to ensure we can find high quality tenants for all property types.
MARKETING
Over 80% of tenant property searches begin online so we will ensure your property is seen right across the internet, on our popular, mobile friendly website along with other major property portal sites such as Rightmove, On The Market, The Guild and on social media platforms. Your property will also be advertised throughout our network of offices where we have been a familiar name on the high street since 1848.
PROPERTY MANAGEMENT
LET US DO THE HARDWORK – YOU JUST RELAX
We are proud to have a property management team specifically trained and qualified to the highest standard.
What sets us apart
1) A DEDICATED PROPERTY MANAGER
You will have a dedicated property manager who looks after your property throughout the tenancy, one contact who deals with all issues.
2) A HOME INSPECTOR
We have our own in-house property inspector who will visit the tenant at regular intervals to ensure all is well with your investment, tenant is happy and looking after the property. Any maintenance issues or advice will be passed onto you through in-depth reports.
3) RENT GUARANTEE SCHEME
We provide a rent guarantee scheme together with tenant's income protection.
4) TENANTS HANDBOOK
We have written a tenant's handbook which helps guide the tenant through the letting and management process
5) ROUND THE CLOCK PROPERTY MANAGEMENT
We are managing your property 24 hours a day, 7 days a week where we are available to deal with a wide range of issues giving you peace of mind that your property is in safe hands at all times.
6) APPROVED AND TRUSTED CONTRACTORS
We have a database of local vetted and experienced contractors who are trusted and are competitive.
7) Fixflo
Maintenance reporting site.
Landlords Fees
Set up fees:
Our set up fee is taken from the first month's rent once the property is let. The fee is dependent on the level of service required and type of property. For example a 2 bedroom house at an agreed rent at £550 per calendar month would incur a fee of £400 plus VAT ( £480 Total )
Tenancy Agreement Fee - £120 plus VAT (£144 Total)
Plus a monthly management fee of 11% plus VAT eg £60.50 per month plus VAT ( £72.60 Total )
Deposit Registration:
Prior to the tenancy commencing a tenant will pay a deposit that Barbers will register on behalf of the landlord with an Approved Deposit Protection Scheme at a cost of £50 plus VAT (£60 Total)
Cancellation Charge:
If after a tenant has been sourced and terms agreed and the landlord cancels our agreement prior to the tenancy commencing then we would charge an administration fee of £400 plus VAT (£480 Total)
---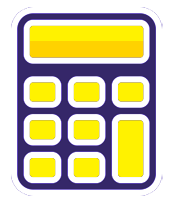 YIELD CALCULATOR
This calculator shows you how to much you can expect to earn on a property investment.